Verdessence™ Xanthan
Suspend, stabilize, thicken.
Face care, hair, body and oral care and cleansing, even crystal clear solutions. Verdessence™ Xanthan is suitable for a wide spectrum of personal care products. It efficiently thickens and stabilizes your emulsions and surfactant-based formulations, providing excellent viscosity boosted by electrolytes like NaCl. The Vegan-compatible xanthan gum is produced from 100% renewable feedstocks, cold-processable, preservative-free and eligible for COSMOS approval. It is ideal for clear, high-viscosity formulations with pH values of >5.5, including fashionable shampoos, body washes and facial cleansers as well as modern tooth gels.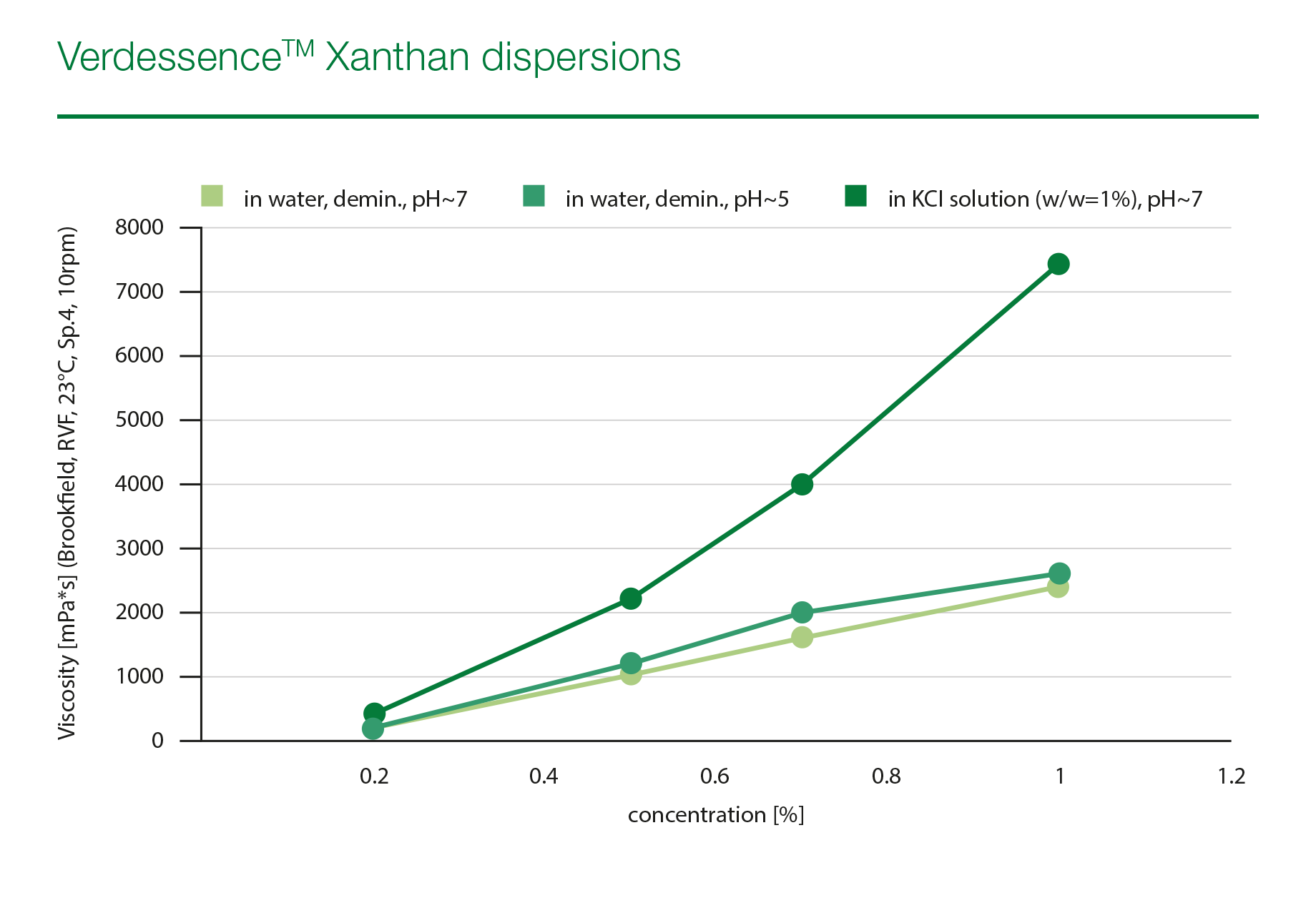 Function
Thickener
Rheology Modifier
Appearance / Product characteristics
White to slightly yellow powder with characteristic odor
Use
Thickening agent used to co-stabilize emulsions and thicken water-based systems, e.g. shower gels and shampoos.
Sustainability Benefits
Unpreserved
Cold processable
Applied for COSMOS approval
Non - GMO
100% based on renewable feedstocks
Application
Body Care
Toothpaste/Mouthwash
Liquid Soap
Shampoo
Styling
Face Care
Hair Coloring
Baby Care and Cleansing
Shower/Bath Products
Certificates
Safety Data Sheets*
For Safety Data Sheets, please get in touch with your BASF contact, or directly go to

WorldAccount

.
To see additional data, please log in with your BASF World Account details
---