Verdessence™ Glucomannan
Natural Texturizing Polymer
Verdessence™ Glucomannan is a natural, cold processable rheology modifier, obtained from the tuber of the Konjac plant that enables you to create verified eco-friendly formulations. It is suitable for aqueous systems like gels, fluids and serums as well as novel formats such as patches, jellies and peel-off formulations.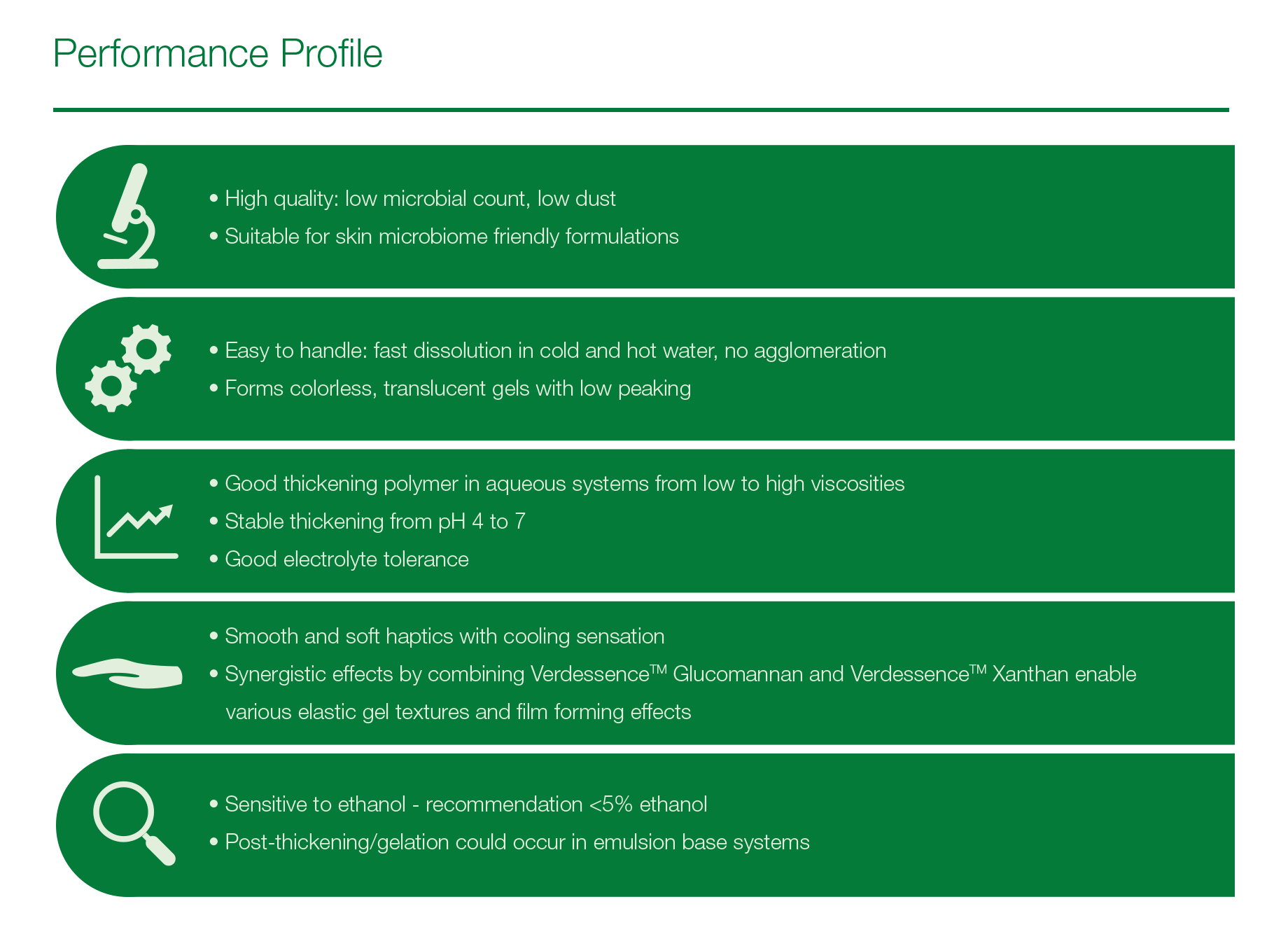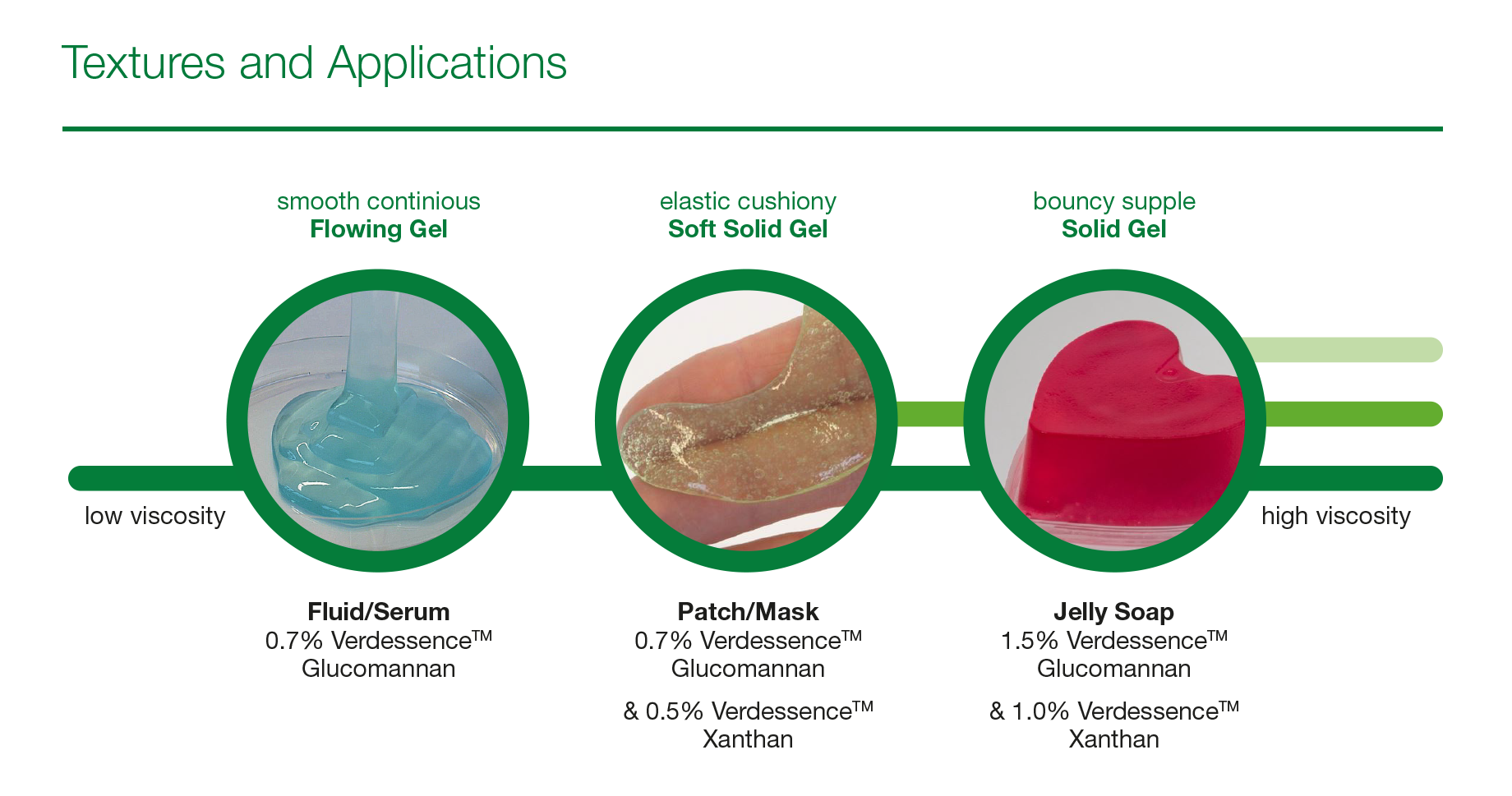 Function
Thickener
Texturizing polymer
Rheology modifier
Form of Delivery
whitish
free flowing powder
Chemical Description
polysaccharide consisting of the monosaccharides glucose and mannose
Sustainability Benefits
100% derived from natural, renewable feedstocks
Good eco-toxicological profile
Readily biodegradable (OECD)
Non-GMO source and process
Does not contain preservatives
Cold processable
Approved by COSMOS
Application
After Sun
Color Care
Styling
Body Cleansing
Face Care
Hand Care
Certificates
Safety Data Sheets*
For Safety Data Sheets, please get in touch with your BASF contact, or directly go to

WorldAccount

.
To see additional data, please log in with your BASF World Account details
---