Verdessence™ Alginate
Natural Multifunctional Polymer
Verdessence™ Alginate, based on algae is a natural versatile polymer.
It can be used as a rheology modifier, sensory enhancer or setting polymer – suitable for skin and hair care rinse-off and leave-on applications. It is perfectly suited for natural cosmetics.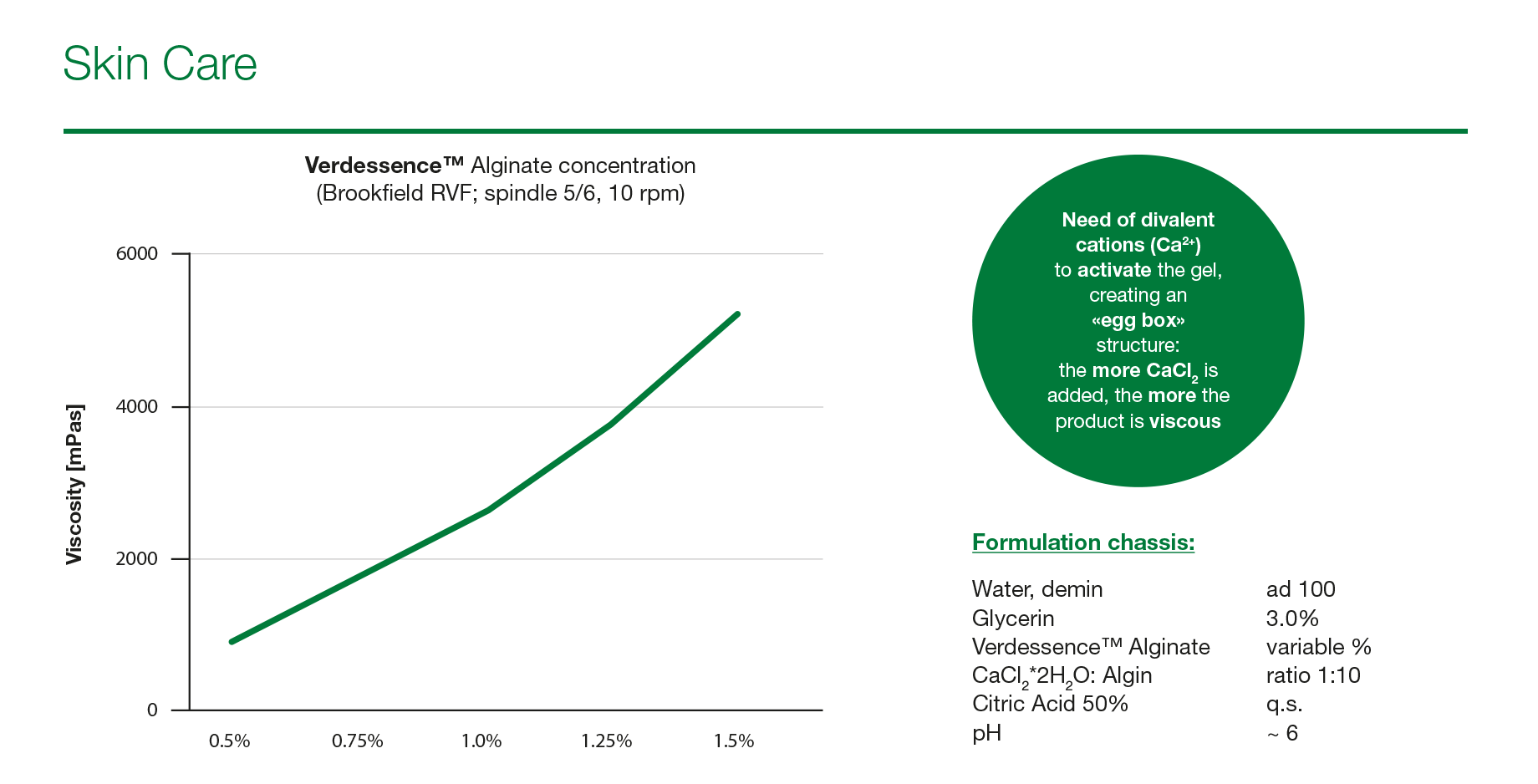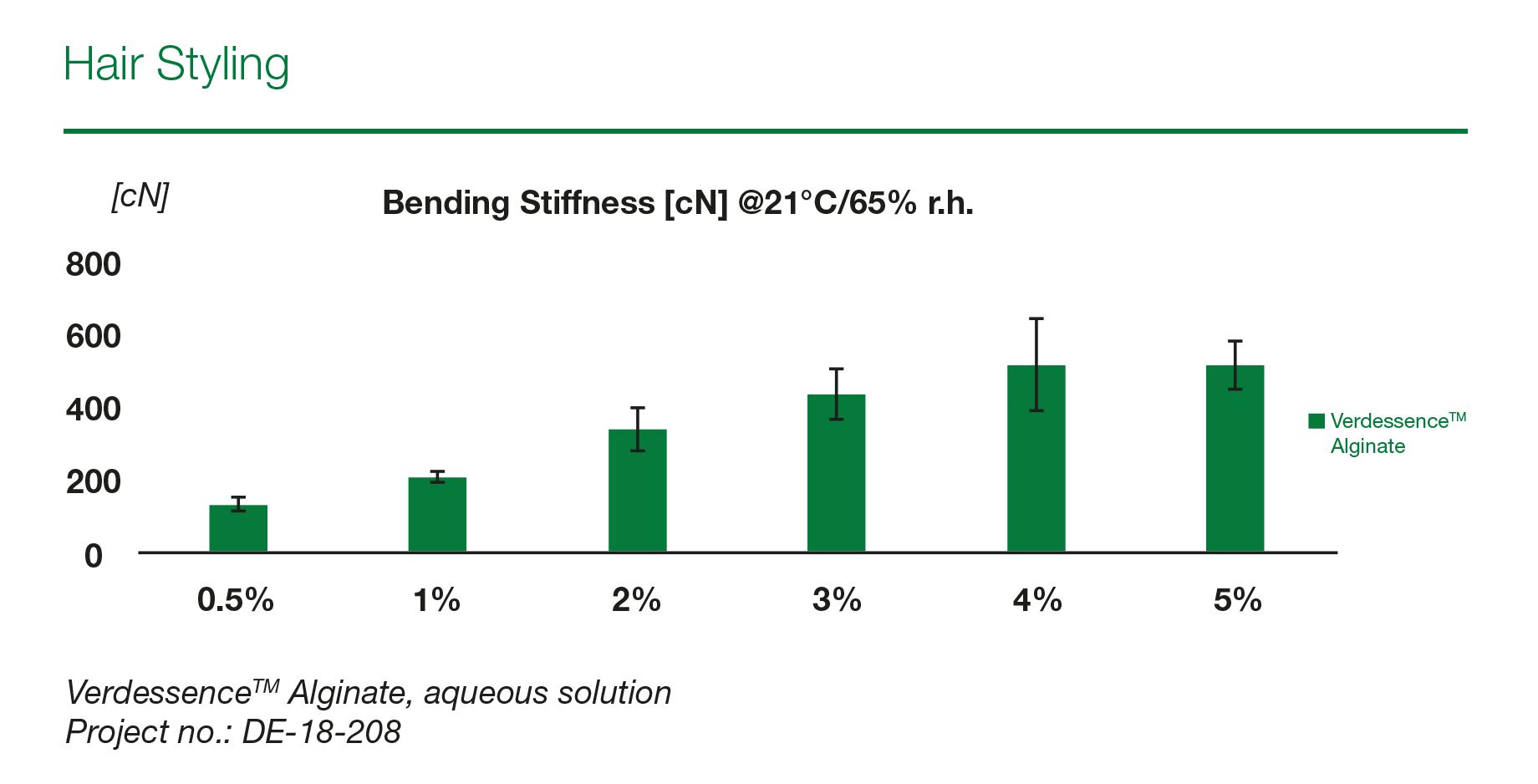 Function
Thickener
Rheology Modifier
Chemical Description
Sodium salt of the alginic acid
Appearance / Product characteristics
Beige, free-flowing powder
Use
Thickening agent suitable for cosmetic preparations, e.g. shampoo formulations.
Sustainability Benefits
100% derived from natural, renewable feedstocks
Cold processable
Does not contain preservative
Recommended for all natural / organic formulation concepts
Approved by COSMOS and NATRUE
Application
Body Care
Face Care
Styling
Hair care
Body Cleansing
Certificates
Safety Data Sheets*
For Safety Data Sheets, please get in touch with your BASF contact, or directly go to

WorldAccount

.
To see additional data, please log in with your BASF World Account details
---